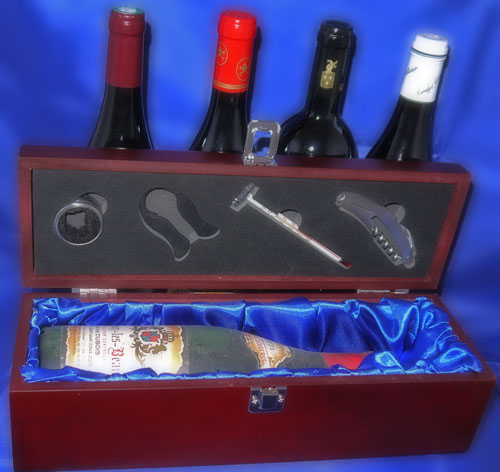 Monthly Wine Subscription FAQ's
Ref: ...
This picture is an example only. All wines clearly show the actual vintage and the correct year.
How long does the subscription last?
We do not hold your credit card details and the gift lapses after 12 months. You may renew it after this period.

Are there any other charges?
No, the cost you pay covers all packing and courier charges.

Are all the bottles shipped vintage wine?
We only sell vintage wines.

How are the additional bottles delivered?
They are all shipped in protective polystyrene boxes.

Will the additional bottles contain tasting notes?
Yes, alll the bottles we ship come with detailed tasting notes.

Will you ship the same bottle twice?
No, all the bottles shipped will be different and will be from several different countries and made from different grapes.

Can the recipient order more bottles?
We will hold additional stocks of the wines that we send, but cannot guarantee availability.

Are all the bottles full size?
Yes all the bottles shipped are full 75cl bottles.

Can I buy this gift for someone outside the UK?
Our prices only apply to UK mainland addresses, but we are delighted to ship to any worldwide address. Simply call 020 8746 7771 for a quote.